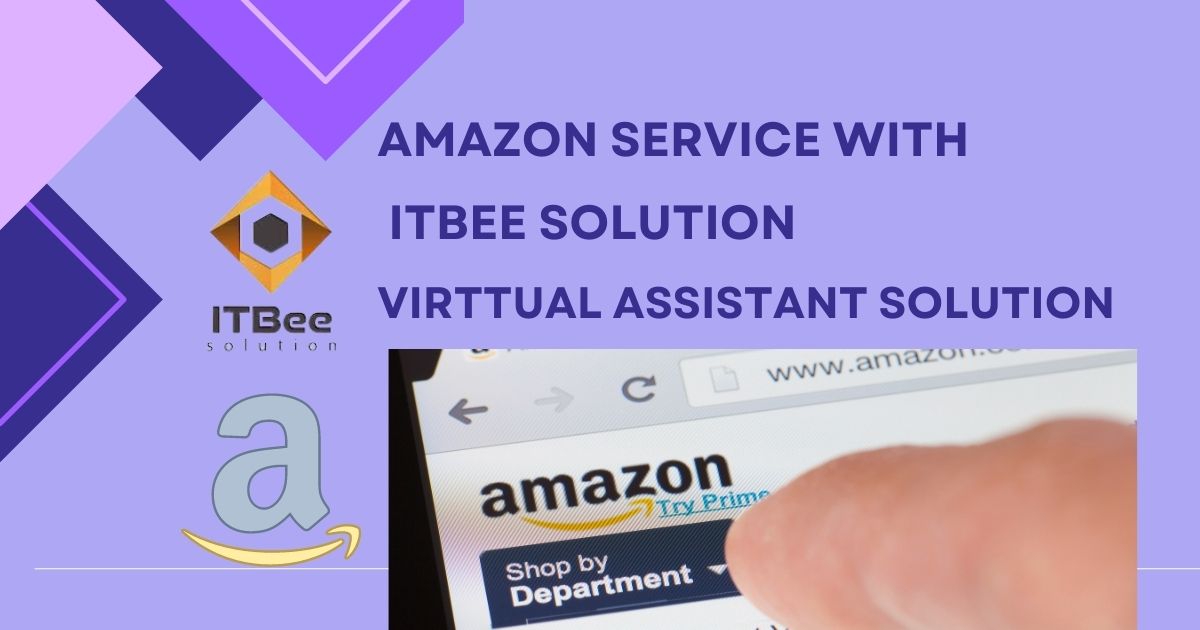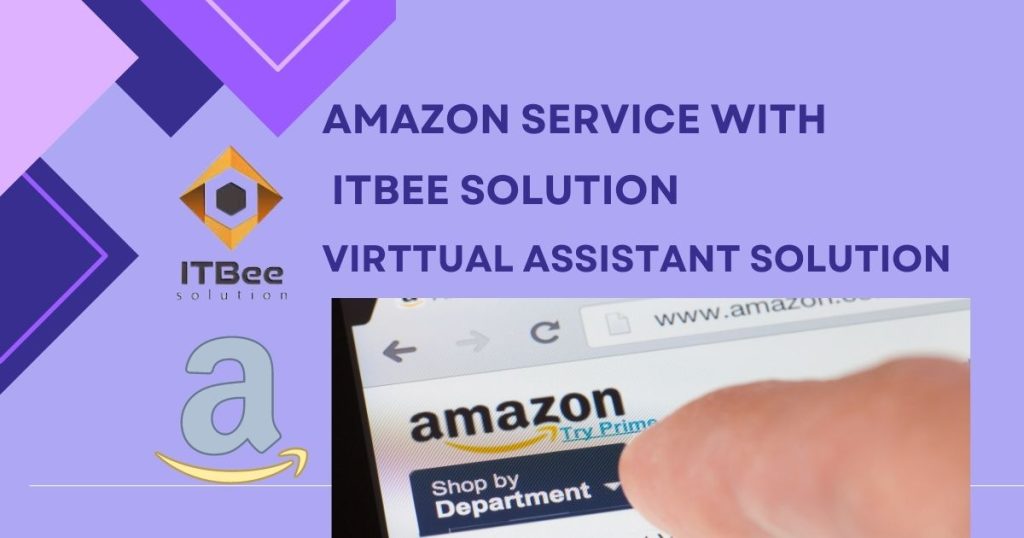 How to get Amazon Virtual Assistant Solutions Cost-effectively?
Amazon Virtual Assistant Solutions; As an Amazon seller, you know the importance of managing your store efficiently.
With the growing competition on the platform, it's crucial to stay ahead of the curve by offering the best customer experience possible.
One way to do this is by hiring a virtual assistant (VA) to help manage your store's day-to-day operations.
However, with so many options available, it can be challenging to find a cost-effective solution that meets your needs.
In this article, we will explore the secret to unlocking the most cost-effective Amazon virtual assistant solutions.
Top Four Factors to Consider Choosing Amazon Virtual Assistant Solutions
Determine Your Needs; Before you start searching for a virtual assistant, it's essential to determine your needs.
What tasks do you want them to handle?
Do you need someone to manage customer service, listings, or marketing?
Having a clear understanding of your requirements will help you find the right Amazon Virtual Assistant Solutions for your store.
1. Look for Experienced VAs
When searching for a virtual assistant, it's crucial to look for someone with experience working with Amazon sellers.
Experienced VAs will be familiar with the platform's rules and regulations, making it easier for them to navigate any issues that may arise.
They will also have a better understanding of the strategies that work best for Amazon sellers, helping you maximize your store's potential.
2. Compare Prices
Virtual assistant prices can vary widely, depending on the services offered and experience level.
To find a cost-effective solution, you'll need to compare prices from multiple providers.
Be sure to factor in any additional fees, such as transaction fees or setup fees, when comparing prices.
Also, keep in mind that the cheapest option may not always be the best choice.
You want to find a virtual assistant who provides high-quality work at a reasonable price.
3. Consider Time Zones
If you're hiring a virtual assistant from another country, make sure to consider the time zone differences. You don't want to hire someone who is only available during your sleeping hours.
Ideally, you want a virtual assistant who is available during your business hours or at least has some overlap. This will make communication easier and ensure that tasks are completed promptly.
4. Communication is Key
Effective communication is essential when working with a virtual assistant.
Make sure to establish clear lines of communication from the start, including how often you will communicate and what methods you will use (email, chat, video conferencing, etc.).
Also, be sure to provide clear instructions for tasks, including deadlines and expectations.
This will help ensure that your virtual assistant understands your needs and can deliver high-quality work.
If you want to read more information about SEO; Five Reasons to Hire a Marketing Agency
What can you expect from a highly skilled Amazon virtual assistant?
An Amazon virtual assistant is a multi-skilled resource who can handle various aspects of managing your Amazon shop.
A virtual assistant for Amazon should be able to handle customer interactions as well as manage backend operations such as order fulfillment and customer response times.
Why hire AMAZON VA services from ITBee Solution in Philly
Enjoy hassle-free Amazon Seller Central & Vendor Central Management with extensive Amazon Virtual Assistant Solutions. If you think of Hire Professional and Passionate company team support.
Not further! ITBee Solution in Philadelphia can get 360-degree store management. You can get fast, efficient, seamless support for inventory, customer assistance, and listing optimization.
Amazon VAs can hire for more specialized tasks such as product sourcing, Amazon Advertising, or Enhanced Brand Content.
ITBee Solution's nearby Amazon virtual assistant services provide immediate business value and eliminate redundancy.
Our team can provide Amazon virtual assistant services. We have an ultra-modern expert team to help you find multifaceted resources.
Our Amazon VAs provide seamless Amazon chat support. They can help you create product listings while ensuring. They are easy to read and SEO-enriched, fix compliance issues on product pages, edit photos, and manage bulk uploads.
Amazon virtual assistants can handle the following;
Account performance
Exchanging notes on logistical delays
Hold-ups in FBA inventory
Any escalation en route to Refunds/Returns.
You also get all the benefits of ITBee Solution's two-decade-old legacy when you hire Amazon specialists.
Why Should a SELLER Hire an Amazon Virtual Assistant?
The greatest benefit? The biggest benefit?
You can now focus on the essential things with experienced Amazon sellers' virtual assistants. Here are some ways our Amazon Virtual Assistants can assist you:
Amazon Virtual Assistant Solutions Customer Service
Messaging templates make: it easier for buyers to create answers when they address buyer questions, complaints, or feedback. Amazon's Smart VA can answer questions about product features, delivery status, or bulk order availability without any waiting periods.
Positive Review Management: It is vital to thank Amazon customers for their kind words. Amazon VAs monitor customer reviews and respond accordingly. You can add URL links to other inventory options on your Storefront. That will drive more internal traffic.
Managing Negative Reviews: A timely delivery is better than a slow delivery. All about Amazon's online reputation management. That also helps if you take quick action. A virtual assistant at Amazon can hire to help calm an angry customer.
Creating high-value feedback: Amazon search parameters can be sensitive to customer feedback. Amazon VAs can initiate communication and push the customer for better reviews. That eliminates the possibility of negative comments being published on product pages.
Follow-up Communication: Outsourcing Amazon virtual assistant services ensures better customer interaction through a professional Amazon expert. They communicate with customers after they have resolved their complaints. That is an intelligent way to increase positive feedback and get more referrals.
Amazon Virtual Assistant Solutions for Order Processing FBA, REFUND & RETURNS
Order Tracking: Order tracking can take much work. Amazon VAs can assist you with keeping track of your Orders, Shipping dates, and Invoice processing.
They can also help you with drop-shipping details, refund/return lineup, or maintaining records.
Managing FBA orders: Our Amazon FBA virtual assistants have the skills to ship out units via Seller Central. They can also remove inventory from FBA, take care of unfulfilled orders, and move inventory from non-Amazon locations into FBA warehouses.
Returns & Refunds: The most overlooked aspect of Amazon VAs being hired is the handling of escalations. Extreme care is required when creating case files and tracking refunds & cancellations. So, What our Amazon store experts will handle with extreme care.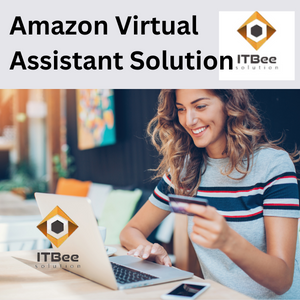 Best Eight Tips Amazon Listing VA Products Uploads Inventory Updates and Data Entry
1. Manage new products
The VA doubles as an Amazon listing expert. Whole populates all product pages with exact details:
Including keywords
Product identifiers and descriptions
Also, manage basic image editing
2. Managing inventory updates
Some inventories can be volatile because their supply chains are unpredictable. In contrast, others may soon sell out during peak seasons. Your Amazon VA should be able to update inventory status quickly and create reports for new product purchases. Our Amazon experts are skilled at this task with incredible efficiency.
3. Immediate listing suppression
Certain products can cause escalation and conflict due to brand ownership, licensing agreements, or trademark arguments. Our trained Amazon VAs can quickly and immediately delist products.
4. Amazon Data Entry/Product Uploads
Our team can perform bulk or single product uploads in real time, sometimes without waiting periods. Skype collaboration allows for transparent communication and avoids delays. It also ensures that your Storefront is always up and running.
5. Amazon Virtual Assistant helps with Product page Optimization.
Correcting Product Titles: The VA inspects and corrects product titles for character length, a hierarchy of primary keywords, nomenclature standards, Etc.
Product Description: Amazon's trained VAs create A+ pages for vendors, check keyword density, and remove duplicate information. They also include information about any discount or program and call-to-action phrases.
Optimizing Bulleted Products Data: The vital role of a VA is to ensure that all product features, styles, and measurements are included in bullet points. They also enrich the data with the most important keywords.
Cross-checking backend keywords:
Amazon Store VAs are expected to cross-check the backend and hidden keywords selection to ensure that the product listings include as many search terms as possible.
6. Amazon VA for Amazon PPC Management I Paid Ad Support
Our Amazon VA can help you set up sponsored ads and assist with keyword research. We also provide brainstorming analytics to help you choose the most profitable keywords.
Changes in AD Campaigns
Our Amazon virtual assistants have extensive knowledge of the different Seller Central tools.
They can help you analyze the ROI of various campaigns and execute timely tweaks.
Make ads deliver better CTR, minimize cost per click, and increase sales through complete Amazon PPC campaign management.
PPC AD Reporting
It is vital to monitor paid campaigns and their actual business benefits. Trust Amazon experts to deliver clear reports that include real numbers and are easily understood.
7. Amazon Virtual Assistant Solutions to manage SELLER Metrics & Tracking at the Storefront.
Seller Central help
A store owner of Amazon is doomed if they need help understanding Amazon seller metrics. An Amazon service expert can help you monitor your store's performance, gain more insight into logistics, and create metrics to identify reasons for lower sales.
Listing Health Check
VAs can help you proactively manage your store beyond regular inventory management. You will be responsible for setting up alerts to notify you of products that have low customer satisfaction,
Low stock periods or make adjustments to improve the buying experience.
Customized Inventory
Seasoned VAs can often be trusted to find other products within the same category or subcategory that may offer more profit. This product research can be a continuous process that opens up new opportunities for your Amazon store.
8. These Benefits can be yours when you outsource your Amazon Virtual Assistant Solutions
Amazon's business requires you to manage multiple responsibilities.
Each responsibility must be addressed, which can lead to overburdening yourself and putting the business on the back foot. You will feel free to outsource most of the management of your Amazon store to Amazon Experts.
These fantastic benefits will give your Amazon seller business the boost it needs with our seasoned talent and the best technology and techniques.
Get more time on your hands: You can shift your focus to core business aspects and make it more sustainable and profitable by outsourcing repetitive tasks to Amazon VAs.
Keep within your budget: Amazon VAs can hire within your budget. Thanks to our economies of scale, you'll receive the best services at affordable prices.
Amazon Sellers Needs: We offer virtual assistants with diverse skill sets and multitasking abilities. Increase your Amazon Store ROI, and reduce your workload all at once Get Amazon Virtual Assistants for Competitive Rates
Conclusion about the Amazon Virtual Assistant Solutions
Hiring an Amazon Virtual Assistant Solutions can be an excellent way to manage your Amazon store more efficiently. By following the tips outlined in this article, you can find a cost-effective solution that meets your needs and helps you stay ahead of the competition.
Remember to determine your needs, look for experienced VAs, compare prices, consider time zones, and establish clear communication. With the right virtual assistant, you can take your Amazon store to the next level. Get in Touch for more details.