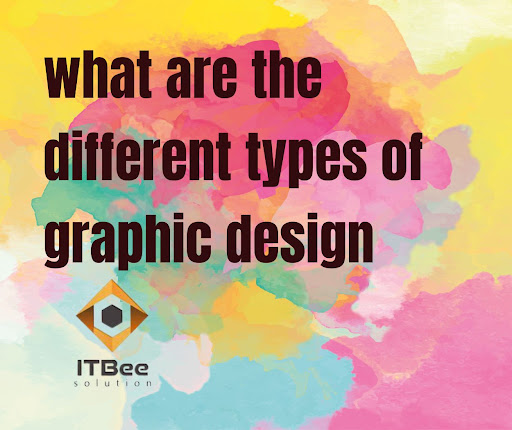 What are the Two Kinds of design: Branded and Graphic Design
Branding and Graphic Design; Many businesses believe logos and headers are the keys to a brand's success. They're wrong!
From Bland to Brand: Unleashing the Power of Graphic Design in Marketing. It is essential to understand the differences between branding and graphic design before you can create a brand that includes
Distinctive
Strong
Vibrant
Branding basically describes how people see you, your company, your products, and your services. Your brand's visual identity can be defined by everything.
From your logo to the colors you choose and any other design elements that will help make your brand stand apart from the rest and draw customers' attention.
What is Graphic Design?
The graphic designer handles all visual solutions during brand development. The graphic designer protects your visual identity. Graphic design refers to any work created by a professional graphic artist for your branding company.
Their contribution to graphic design branding is at the end, as they are the ones who have to make ideas tangible. 
Still, they should be involved in the creative process. What is the difference between branding and graphic design?
Web Design vs. Graphic Design The Metaphor
Beyond Aesthetics: The Business Impact of Branding and Graphic Design.
Graphic designer branding campaigns are like a personal stylist, tailor, and personal shopper all in one. They ensure that you look great no matter what occasion. They will take your personality and make it visible (your clothes) to attract like-minded people.
What is branding?
BRANDING is any activity a company does to try and influence people's perceptions. Brands Come True Building a Strong Identity: The Role of Branding and Graphic Design.
Anything you do for your company can be considered branding. That could include your stores/offices, vehicles, social media presence, shipping, website, customer service, employees, and even your best graphic design logos.
Over 80% of entrepreneurs think graphic design and branding are one thing. Although visual identity graphic design is integral to branding, it is only a tiny part. Branding goes beyond visuals. It manages the customer experience at all levels, dimensions, and senses.
The Typical Branding and Graphic Design
Meraclelly, If high-end graphic design is the guru snip, then branding is your attitude/personality. That is something you have created on your own over many years. Your past experiences, relationships, and opinions make up your personality.
Your clothing may reflect your personality, but it's rarely the other way around. While your clothes may attract them, your personality will make them fall for you. This principle is also true for graphic design brand identity.
Relevant Article is much helpful; Secrets to Boosting your Online Visibility Fast and Easy.
What is the role of graphic design in branding?
Branding is a deliberate action that a corporate body takes. The art of branding is to do this in a balanced and deliberate way. Graphic design and branding are inextricably linked. Graphic design is a visual communication tool that creates visuals to communicate information.
Branding and Graphic Design; Your digital marketing strategy is where?
ITBee Solution is an IT Services and ECommerce Solution Company in Philadelphia, United States. But we have worked all over the World. Our Digital Marketing and graphical team can help you grow your business and increase revenue wherever you are. 
Why Design Matters More Than Branding in the Age of Social Media?
Contact us to learn more about our cost-effective business-friendly Service and eCommerce solution you never back door and how we can help.
Why Branding and Graphic Design are so important in marketing
Pay attention to this part of marketing!
Understanding the Difference Between Branding and Graphic Design can help improve your online presence. Take a moment and think about the most well-known brands in the World, such as
You may recall the logos and colors of these brands by looking at them on the screen. Or, you can see a billboard on a building or a giant advertisement. That is an excellent example of the power of marketing and emphasizes the importance of graphic design.
These brands are where they are today with high-quality graphic design. You could argue that we are exaggerating, but graphic design is crucial to any marketing strategy. Graphic design is essential if you want your venture or business to succeed.
Graphic design doesn't just have to look good.
Although this is important, it must communicate effectively, convey information, create a visual identity, and appeal to a target audience. 
Graphic design is vital in all aspects of a company's marketing efforts. We'll show you how graphic design can give your business a competitive edge.
Branding and Graphic Design; Take a moment to consider what graphic design is.
We know that you are reading the Vectornator blog now, so you may be familiar with some aspects of graphic design. 
However, it would be best if you didn't assume anything, so let's begin by explaining what graphic design is. Graphic design is the art of using text and images to create a variety of digital and print media, such as
books
magazines
ads
websites
and other publications
The average person might think graphic design is just a way to say "make things look nice," but graphic designers have many skills and facets. A graphic designer can use typography fonts, color theory, page layouts, and symbols.
Graphic designers are experts in presenting information that appeals to your target audience. That will influence their decision-making process.
Graphic designers can create calls to action to encourage customers to download your app or buy your product. Graphic designers can do a wide range of tasks, such as
They also can create social media graphics, business cards, flyers, and other materials that brand your company.
Okay, it's fantastic.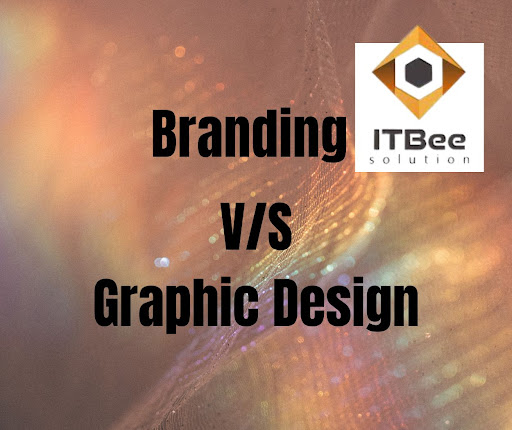 Top Five Branding and Graphic Design Why is this important?
Graphic design is essential because we can process visuals and images much faster than text.
Studies have shown that graphic design is up to 60,000 times faster than text alone.
Humans are wired to process visual information when information is sent to their brains. 90% of information sent to the brain comes from visual sources.
Quality graphic design should prioritize if we want potential customers to respond best. There are many other vital reasons as well.
1. One chance at making a first impression
All been we have there at one point in our lives. When we first opened a website for a business, it looked outdated since 1990. We immediately closed the browser and searched for another.
Basically, You only get one chance to impress potential customers. If you make an impression, then you are gaining out.
We don't necessarily mean you have to be extravagant and flashy because that is not the point of good graphic design. 
However, you do need to appeal to your target audience immediately in the most effective way. 
Modern business is highly competitive, especially in digital. It would help if you gained an edge over your competition. Quality designs are an essential tool in your marketing arsenal.
2. It is essential to capture and hold your attention.
We are bombarded daily by many marketing campaigns. Advertising is everywhere, both online- and the fight for people's attention is fierce. It is essential to capture potential customers and clients' attention and keep it. 
Graphic design is a great way to excel in this area. Graphic designers are skilled at creating designs that inspire viewers and inspire them to want more.
Your marketing messages will be lost if you neglect or create bad graphics. You need an excellent graphic design to grab and hold people's attention.
3. It increases sales and converts more customers.
One of the best qualities of graphic design is its ability to communicate information effectively and persuade people to take action.
You can convert potential clients into paying customers by creating a flyer, an advert, or a landing page.
An experienced designer can design a call-to-action type design that will result in a more extensive client base and a healthier bottom line.
4. Creating a strong brand identity will set your specialty.
You will most likely have competitors if you own a business. Graphic design can use to distinguish your business from others. Your business will stand out by having a distinctive brand identity that makes it easily identifiable.
Branding involves more than just creating a logo for your business. It also involves choosing the fonts you will use in marketing, which color palettes to include, and what type of imagery.
Consistency in branding helps you to identify your business or product quickly. Your branding communicates your values and reflects the type of company you work for.
No matter how big or small the business is, branding is vital. Why a graphical business that does graphic design will often ask to create a brand identity.
5. Trust and credibility are built on quality design.
If you want to be successful in business, customers and clients must trust you. Customers will only purchase your products and services if they trust you.
High-quality graphics design is a sign of professionalism. It shows that your company knows its business inside and out.
That is especially important in today's digital World. Poorly designed websites or poor user experiences can immediately hurt your business. A well-designed and functional website will bring you success.
Okay, great!
How can improve my graphic design?
Graphic design can use to boost your marketing efforts, no matter how small or large you may be.
Branding and Graphic Design; DIY projects that require a low budget
Your business won't have the resources to hire a professional graphic artist immediately if it's new. You will take care of the graphic design in this instance.
Although DIY may seem daunting, many online tools and programs allow you to design everything from logos to posters to social media assets. You might also be interested in graphic design classes to get into the subject.
Middle budget: Use a freelance designer
That is an excellent option if you are working with a limited budget. You can hire a freelance designer to help with all aspects of your marketing. They can create a logo, advertise, and produce a promo video for your social channels.
You can use Fiverr or Upwork to search for the right people or tap into your existing network to find them. The cost of freelance services can be very variable.  Working with a freelance designer is excellent because you can access their services whenever needed.
Helpful Article; The 9 Most Notable Digital Marketing Trends.
Hiring an agency with a large budget; Branding and Graphic Design
Agencies like freelancers can be expensive. Small agencies can be flexible with budgets and large agencies can charge high prices for highly high-end work.
All agencies share one thing in common: they will employ a creative team that can handle all aspects of your marketing graphic design.
Ensures that everything is done professionally and to the highest standards.
Many agencies stay on top of current design trends. They can make a significant impact with their work an ideal option for people with a reasonable budget.
Conclusion about the What are Two Kinds of Design: Branding and Graphic Design
Branding and Graphic Design; This stage will help you understand why graphic design is so important in marketing. It will also give you an idea of what you can do to improve your company's graphic design.
For more branding information, visit our guide and browse the rest to get more inspiration for your graphic design.