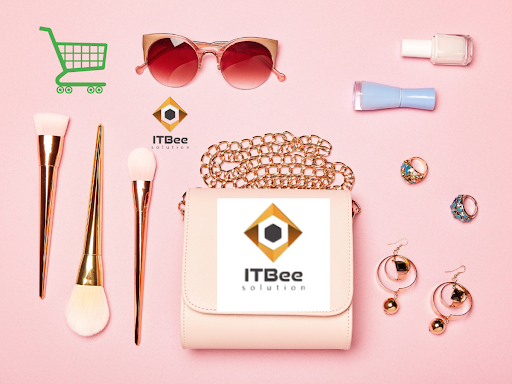 Business with Shopify Store Services; Looking to take your business to the next level? Look no further than Shopify Store Services!
If you're looking for a way to get your business up and running quickly, Shopify Store Services might be the perfect solution for you.
With our platform, you can create a store in no time at all, and we'll take care of all the necessary setup for you.
Plus, our team of experts is always available to help you with any questions or issues that come up.
Why Shopify; The pros and cons in eCommerce Marketing Platform.
Shopify has thrived since its inception in 2004. Shopify powers more than 3,8 million websites as of August 2022. It offers users unparalleled functionality and a friendly user experience.
Although Shopify is undoubtedly the largest eCommerce platform on the web, it has its pros and cons.
Shopify has many features and tools that simplify creating and managing an online storefront.
Shopify is not perfect, but it does have its advantages and disadvantages. 
ITBee Solution in Philadelphia is an IT Service and ECommerce Solution Company in the United States. Our expertise and update team can support includes;
We will review these cons and pros in this article. Before we get into the pros and cons of Shopify, it is essential to understand what Shopify is and how it works.
We offer a wide range of services that will help you take your online shop to the next level. From custom design and development to online marketing and e-commerce solutions, we have you covered!
Contact us today to learn more about our services or book a consultation with one of our experts!
What is Shopify?
Shopify allows businesses to launch and set up online shops. Shopify is available in more than 100 countries around the world.
You can link your Shopify store and social media pages for more sales. The key to success is a simple "buy" button.
Shopify's standby team is available to assist you 24/7 via live chat.
Shopify can either provide the solution or integrate it with other apps to help you.
You can start with a 14-day trial without any commitment. 
After the 14-day free trial expires, you can choose from three paid plans. 
For a $29 monthly payment, the paid plan costs $14 or $14 per year. 
It can also be extended to 299 per month.
How can do Business with Shopify Store Services?
Shopify operates in five easy ways.
Please choose a payment plan: Shopify offers three payment plans, as we have already mentioned. Choose the right one for you. For small businesses, the fundamental goal is the most popular. The Enterprise and Lite plans may be a better option if you have a large-scale industry.
Synchronize your domain name with your online store: To register a domain name, visit platforms such as Namecheap and Hostinger.
Select the template and theme that best describes your business: Shopify offers a variety of templates and themes for different types of stores. These templates can be edited using the drag-and-drop editor.
Optimize your Shopify website, and add products to it.
Your business should be promoted to the right audience.
These are just the basics and more about how to open a Shopify store.
Shopify is a top e-commerce platform. However, you have to decide if it's right for your business. We have therefore talked about the pros and cons associated with Shopify.
10 Pros Get More Trustworthy and Reliable in Business with Shopify Store Services.
1. It's easy to use
Shopify's strength is its simplicity of use. Launching your online business aims to make it work as quickly as possible.
You will only succeed if you need to learn a new skill to launch your online business. Shopify makes it easy to launch and customize your online business.
Shopify offers a drag-and-drop tool that lets you customize your store without doing any work.
2. Available Customer Support
It is almost impossible to hit the rock using any technology. Shopify is well aware of this.
Shopify has therefore created a team to assist its customers. The support center is available if you are stuck.
Shopify offers a 24/7 support service to assist you at all times of the day.
Those can reach via email, live chat, or their hotline.
There are four hotlines, each one devoted to a different region.
Even if your area did not include the hotline zones, you could rest assured that you will have it.
Shopify offers a community for users to interact and find answers to their problems.
You can also access the FAQs database at any time.
3. Multiple payment processors
Shopify makes it easy to receive payment. Shopify now offers multiple payment options that include third-party platforms.
This function has the advantage of making it easy to process transactions directly from your store domain. It allows you to reach a wider audience and sell globally.
4. Support different types of E-commerce Businesses
Are you a retailer or drop shipper? Do you sell digital goods? Shopify, regardless of your business type, is the best platform for taking your business to the next level.
First, set up your Shopify account and optimize it to sell products.
Next, select the products that you wish to trade. Then you can add products to your shop. 
Great! Your business is now ready for online.
Shopify has made it impossible for users to sell certain products such as;
Pharmaceuticals
Adult content
Event tickets
Pyramid schemes
Video games
And medicines
5. There are many themes to choose from
Your e-commerce store's appearance is determined by its themes. Your chances of retaining more customers are higher if your store is well-designed. 
Getting a lead conversion rate will increase the number of visitors you have.
Shopify knows the importance of themes and has made it easy for you to get a lot. There are a variety of themes that Shopify has created for different types of businesses.
There is something for everyone, whether you are selling drinks, food, fashion, digital products, or footwear.
Your business type doesn't matter if you have an online or physical store, wholesaler, or drop shipper. You also have many-free Shopify themes available.
6. Apps and Plugins
Many factors contribute to an e-commerce company's success, including;
Shipping and inventory management
Themes marketing
Customer relationships
And customer relationships
Shopify can't provide all services for your business, so the developers of Shopify created an integrated app store with more than 1,200 apps and plugins. Each plugin and app has a unique purpose.
These apps seamlessly integrate with Shopify, making managing some of your responsibilities more manageable.
Shopify's apps and plugins are user-friendly, mobile-friendly, and automated. Only one thing is required to find the perfect app for your business.
7. SEO and Marketing Business with Shopify Store Services
Heavy marketing is necessary to get more people to visit your online store. There are many types of marketing Shopify Store Services.
SMS marketing
Email marketing
Facebook ads
Google ads
Search Engine Optimization
Pop-ups
And other forms including email marketing
Shopify makes it simple to create landing pages, sync your marketing campaigns with your store, and make them easy to use.
You can create coupon codes, store credits, or limited discounts to attract more customers. You will also find all the tools necessary to reach your goals on the platform.
Not all tools are set up as default settings. Shopify's app store can help you find the right app for your marketing needs. These tools will allow you to customize your store website and generate more sales.
8. Hosting and Security for Business with Shopify Store Services
Shopify is an independent platform that does not require a host. It is also fully hosted. It's free to use because it handles its hosting. It is also safe.
Shopify offers more than 1,200 apps in-house and integration with third-party applications. That is possible only with a highly secure platform.
Shopify ensures third-party apps and software are free from bugs and can sync with your store quickly.
9. Customization; Business with Shopify Store Services
Shopify can help you design your website from scratch, but you might find that specific templates, settings, themes, or designs must suit your tastes.
That raises the need to customize or edit.
Shopify's customizable website builder makes it easy to modify themes and templates. This tool doesn't require any special skills to customize your website.
All themes can be edited to give your site the look and feel you want.
10. Unchecked Growth
Growth is its ultimate goal, no matter how small or large a business is. Shopify is an e-commerce platform that aims to help online shops grow.
Shopify's developers put much effort into making the platform easy to use.
It's easy to run an online shop with Shopify's user-friendly platform. Shopify offers everything you need to help your business grow.
5 Cons Most Common Business with Shopify Store Services
You'll agree with me that every advantage has a downside. This article will help you make informed decisions about Shopify. After discussing the positive aspects of Shopify, let us now look at the negatives.
Pricing
Shopify hosting your online business may be more expensive than you thought. They offer three plans at a monthly cost: $29, $79, and $299.
Shopify offers only a 14-day trial.
After the trial ends, you can choose any paid plan.
Are you curious about the challenge?
Let me tell you. The primary goal is unsuitable for beginners and has few features that will meet your needs.
To access the features you require, you must subscribe to a higher plan ($79/month). It is significant for a small business that has yet to reach profitability.
Shopify does not allow third-party payments through its point of sale (POS). This option is only available in certain countries.
Shopify charges a service fee for every sale. Some themes, templates, and apps are not free.
2. Difficulty in Content Marketing
Promoting your business is just as important as creating it. Content marketing is a great way to go on a tour. Content marketing includes:
SEO
Blogging
Social media content
Shopify's versatility makes it easy to promote your business through its content marketing feature. There may be better platforms for blogging than Shopify.
Why? Shopify's built-in software is slow in many areas. The blogging feature does not have a category. You must include;
tags in your posts
inflexible blog layouts
an old editor
and many other things
Integrating a third-party extension on Shopify for blogging takes work.
3. Limited Customization
Shopify can be customized, as we stated previously.
This feature could be better.
Shopify uses Liquid to customize themes, unlike other platforms that use PHP.
This software is not well-known by many web designers.
Many users need help customizing their themes. Or, you could spend hours learning how to use Liquid.
4. No email hosting
Shopify doesn't support email hosting. To launch your online shop, you can only use web hosting. There is a way around this.
You can send emails directly from customers to your email address through a third-party extension for email hosting. You can quickly respond to customers by email.
5. Difficult Exit
Shopify needs to make it easier to leave its platform. You can't take your shop elsewhere because of the lock-in feature. You can't take your CSV report with Shopify if you decide to leave Shopify.
Before you launch your Shopify online store, consider whether you plan to stay with Shopify for the long term.
Conclusion Business with Shopify Store Services
Shopify is the ideal platform to host online shops. The pros of Shopify far outweigh any cons, as you can see from this article.
The final decision is up to you. Before you decide whether Shopify is right for your business, compare it with other eCommerce platforms. ITBee Solution nearby is a great way to grow your Shopify business if you need help selling on Shopify.
FAQ; About Business with Shopify Store Services with ITBee Solution nearby
Shopify to overtake Amazon?
It is important to note that Amazon is a considerably larger company than Shopify and has a more diverse business model. It is unlikely that Shopify will ever surpass Amazon in size or market share.
Is Shopify better than Shopify?
Square Online is the best Shopify alternative for people on a tight budget. It offers an entirely free way to build and run an online store.
The majority of users use Shopify.
The Top Three Countries that Use Shopify Plus are the US (62%), the UK (10%), and Canada (9 Percent). (Lyft). When it comes to countries with the highest Shopify Plus usage, the US is the most prominent. It accounts for almost two-thirds of all Shopify Plus stores.
What do analysts think about Shopify?
Thirty-eight analysts provided Shopify Inc's 12-month price forecasts. The median target is 39.50. There are two high estimates of 60.00 and one low estimate of 28.00. The median estimate is +2.89% higher than the 38.39 prices.
What percentage does Shopify take in revenue?
Shopify has three pricing plans. Shopify Basic is $29 per month and 2.9% + $30C/ for online transactions. Shopify's main project is $79 per month and includes 2.6% + 30 C/ transaction. Advanced Shopify is available for $299 monthly and comes with 2.4% + 30C/per transaction.