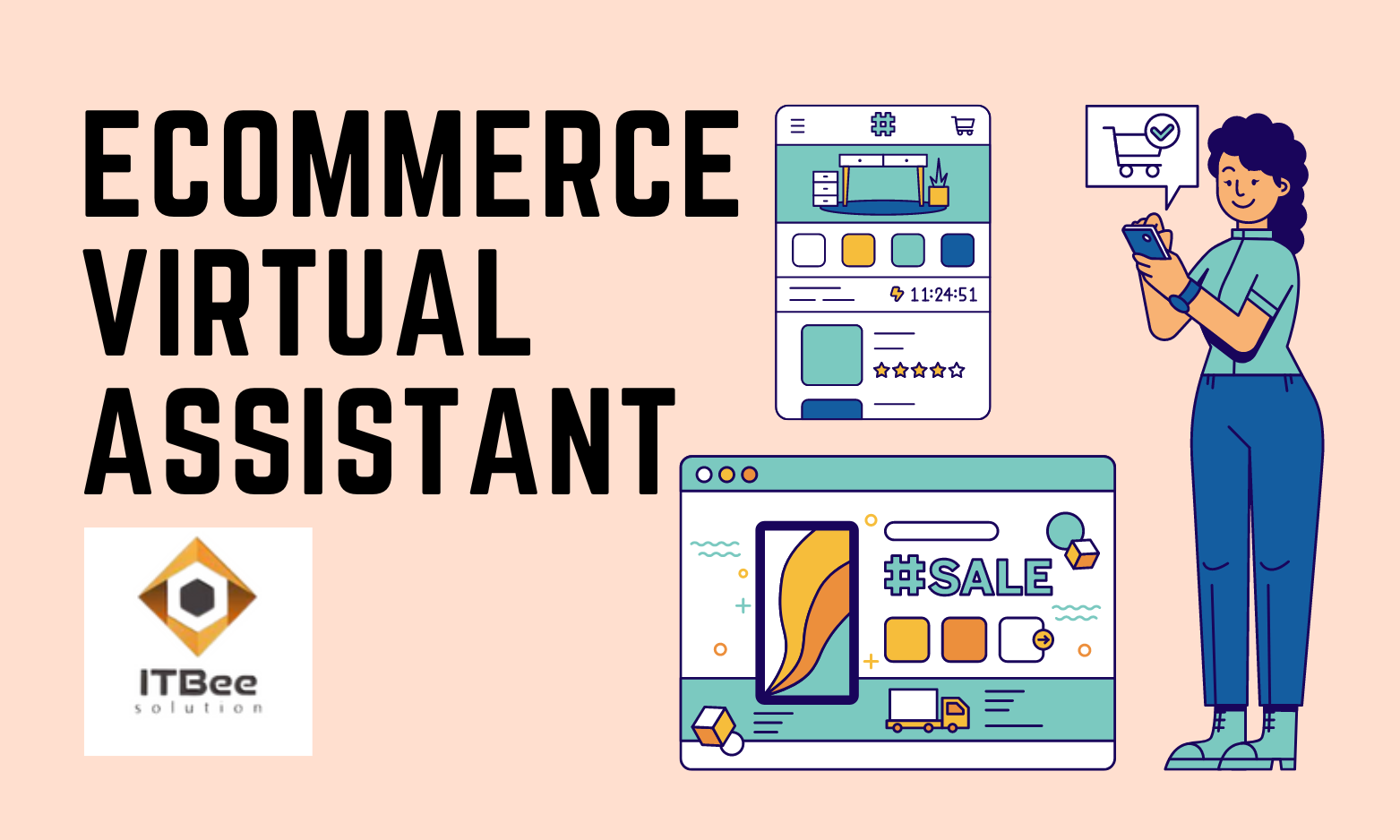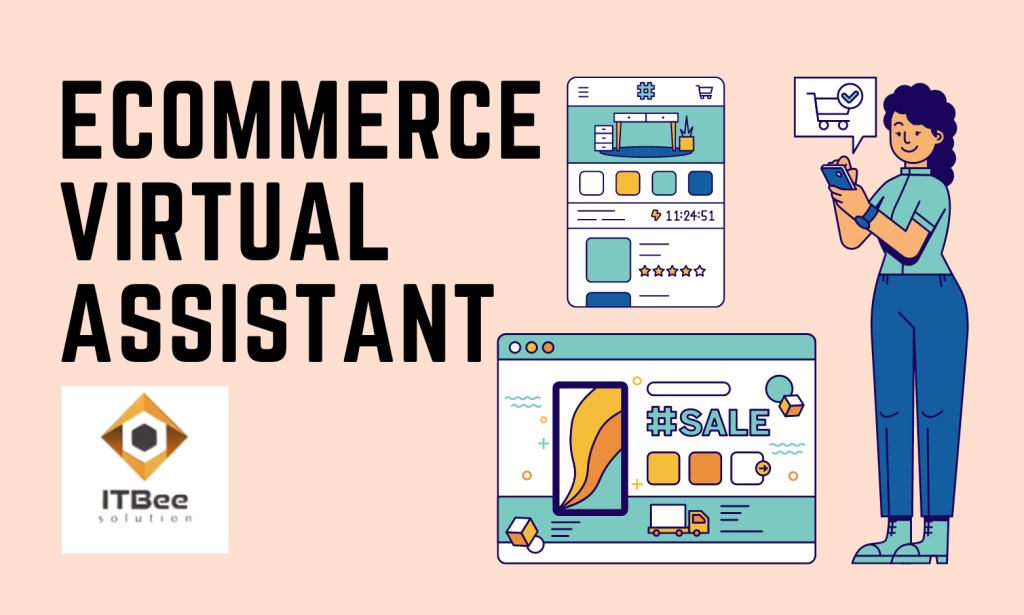 eCommerce virtual assistant services are a great way to help your business keep up with the ever-changing trends in the industry. VA teams can provide support for a variety of eCommerce tasks, from product research to customer service.
eCommerce Virtual Assistant Services are a great way to get help with your online store. VA teams typically have a lot of experience with eCommerce and can help you take your business to the next level.
Get the help you need with your eCommerce business- today!
They can also help you manage your sales and marketing efforts, and even create and manage your online store's inventory.
If you're looking for help managing your business online, eCommerce virtual assistant services are a great option to consider.
How to start an eCommerce business with a Virtual Assistant
Are you in search of assistance with your online shop?
No further, you have come to the perfect and cost-effective solution place.
Are you looking to expand your eCommerce business fast?
Yet, you're not getting anywhere doing everything?
We can assist you in accelerating your eCommerce expansion! Let time-consuming tasks, like your eStore and marketplace, to our expert eCommerce virtual assistants. Get your time back when you require to concentrate on the primary growth of your business.
Our virtual assistants in eCommerce can help you with everything from customer service and listing your products to managing the inventory as well as data analytics.
All of our assistants have been certified in specialization areas, have many years of experience working with clients remotely, and can assist in streamlining outsourcing processes.
ITBee Solution in Philadelphia eCommerce virtual assistants can match you with virtual assistants whose experience and abilities will make an effect on your workload.
Every business starts on a positive note because there is a long time required to move from the beginning.
However, the owners of e-commerce businesses are constantly confronted with challenges when their business expands.
From managing inventory to customer interaction, each small and large task is placed into their hands. Moreover, the workload continues to increase as the inventory and clients list grows.
The requirement for the present will be an assistant to your online shop whom you can trust to take care of all your needs.
The most effective solution for this scenario is to engage the services of an online virtual assistant. But how do you know who's the best person to run my shop?
When you are an e-commerce business owner, You begin with a limited budget and will require skilled VAs that can create efficient and swift solutions.
So, when you are looking for an assistant for your online store, you should check a few aspects and take into account the crucial elements that are relevant to your business.
What can be a virtual assistant for Ecommerce?
The first step to take is to understand who matches the e-commerce assistant description precisely.
A smooth operation of an online business requires taking charge of the logistics aspect, management, inventory management, processing and tracking orders, and many more. E-commerce virtual assistants manage these tasks for you.
They function as remote contractors who handle your business operations so that you can focus your time to focus on the most important business-related tasks.
A Shopify virtual assistant should be highly skilled and proficient in the field and an expert who knows the business of your online store. In addition to that, the ideal candidate will be able to provide complete e-commerce solutions as well as functional products.
After you've got an idea of whom you'd like to work with and run my store, you'll be thinking about the benefits that a Shopify virtual assistant can offer you.
What is an eCommerce virtual assistant services function?
A virtual assistant for e-commerce's function is similar to an office assistant in the traditional sense. They help with administrative tasks that are routine and also manage the backend tasks of the company.
The only differentiator is that unlike an in-house assistant working remotely, they are remote. However, their efficiency is maintained.
Moreover, because Shopify assistants are able to choose their working hours, they are most productive, which improves productivity.
You'll need to establish a consistent method of communicating with your Shopify employees since maintaining contact and being accessible when working in remote environments are crucial.
Choose a mutually agreeable time of the day and then have a 15-minute chat to discuss the work to be done throughout that time of the day.
This will remove any unnecessary messages and calls from them for the remainder of the day. You can also ensure that there is no confusion and that the work is completed smoothly.
eCommerce virtual assistant services do?
You can delegate numerous tasks to an assistant for online stores, in particular ones that don't need your participation directly. The task assignment is also contingent on the kind of company or entrepreneur.
Website Management
The first time you introduce potential clients to your eStore is a major factor in the first impression of whether it's an effective convert or otherwise.
According to the report The Daily Statistics by Harvard Business Review, 36% of conversions occur via company websites.
So it suggests the importance of having a frequently up-to-date website.
In general, entrepreneurs favor working with experienced or professional web designers in order to build a web-based shop. But the task isn't over following this because they always think about the person who will run the store. After setting up your store, you must make sure that the updates are uploaded on time.
You could hire an online assistant for eCommerce to ensure that your website is updated regularly. You must be working on adding new websites and correcting any mistakes that were made previously.
Furthermore, your site should be optimized with the correct SEO keywords, and a virtual assistant for your website can assist you by providing e-commerce SEO assistance.
There are methods to increase conversion rates, for instance, by making changes based on data. Again, an online e-commerce assistant can help you to identify the details.
processing the orders
The fundamentals of managing an online store are the processing of orders. It is an ongoing task that occurs regularly, either every week or even monthly, based on the needs of your business. An e-commerce virtual assistant is perfect for handling shipments, orders, and issuing invoices.
Based on the platform you use, you can engage a Shopify virtual assistant or Amazon assistant to assist you with the process of processing orders.
Product Sourcing and Research
If your shop has popular products, it's likely to bring in many more buyers. Having relevant inventory also increases the engagement of your customers.
An Amazon virtual assistant can assist you in conducting research on products and can suggest products that you can include in your online store. A Shopify assistant will also conduct market research, browse websites and collect valuable data.
Managing Inventories
The management of inventory is vital since you need to maintain an appropriate balance of inventory – to avoid an oversupply or a shortage at any time.
When you employ an Amazon assistant, they can assist you with this job.
Store owners who run e-commerce typically face challenges similar to those, which can turn into massive expenses.
An Amazon virtual assistant to e-commerce can assist you in avoiding this by examining all of the items in your stock.
This way, you can save storage costs by not storing massive quantities of unneeded stock.
Management of inventory is slow and susceptible to errors since it requires you to deal with the specifics.
An Amazon virtual assistant is able to analyze the data. They have expertise in quickly putting everything into the correct spots without missing.
Product Listing
Making long lists of products is another regular job that the Shopify assistant is capable of handling. Listings involve numerous subordinate tasks, such as uploading the product's titles while also improving and updating them, as well as making sure that labels and prices are correct.
The tasks could be time-consuming due to the amount of detail involved in them.
You can cut down on time by transferring them to an online e-commerce assistant instead of focusing on other growth-related activities.
Writing Product Descriptions
A well-crafted description of the product is among the most important elements that make a business or product.
Product descriptions aren't long, but they are lengthy because they contain more than just the product's information.
Your business must be visible on the search engines of your customers when they are searching for products within your field.
The best way to accomplish this is by using SEO for eCommerce.
An e-commerce SEO professional is able to design a product description that is in line with the most recent SEO techniques and grabs the viewers' attention at the same time.
You'll get the double benefit of this increased engagement with your customers as well as better Google ranking.
Looking at Statista estimates that there are 2.14 billion internet users worldwide.
Just imagine the magnitude of your business that could benefit from SEO services for your online store.
Where Can I Find eCommerce virtual assistant services?
After you have realized the advantages of having an online virtual assistant, it is time to be prepared to employ an Amazon agent.
But what do you have to consider when hiring the services of an Amazon virtual assistant?
Finding Freelance Marketplaces
You can look up great marketplaces for freelancers, such as Upwork, Jungle Scout Market, etc.
Most websites are user-friendly and require you to post an employment summary. The notification is sent out to the candidates who are connected with you.
It is also possible to publish on LinkedIn, which is the top recruiting platform.
Here you can make a LinkedIn message of connection to the eCommerce SEO expert that is best suited to your requirements.
Connecting To An Agency
Numerous agencies offer entrepreneurs, virtual employees. It is an option worth considering in case you are looking to save on time and costs.
In addition, virtual assistance businesses such as ITBee Solution in Philadelphia are reliable for those looking to employ an Amazon virtual assistant.
It is possible to start by requesting a complimentary consultation and get a qualified E-commerce expert in less than 20 hours.
Additionally, the training they provide to professionals is a plus since you can immediately begin task delegation without further training.
Hiring an e-commerce SEO service via an agency is affordable. There is no charge for consultation, and you only pay for help per hour.
Things to Consider Before You Employ an Amazon Assistant Amazon Assistant
It is likely that the majority of items are sorted by this stage. Yes, but hiring a virtual assistant to run an online store requires an enormous amount of effort. There are additional things to think about before making the final decision on the hiring of your virtual assistant.
Check if you are using the Amazon Assistant can handle multiple tasks.
An e-commerce assistant should be able to manage several duties. So many smaller, precise tasks must be handled by an individual to ensure that the e-commerce company runs seamlessly.
Thus, the ideal Amazon virtual assistant must possess an array of skills. A virtual E-commerce assistant will be able to manage your store only if they are extremely experienced. For example, they should have previous experience controlling inventory sheets.
ERP Knowledge and Other Tools
To handle the inventory and orders, The optimal Amazon virtual assistant must be knowledgeable of the ERP (Enterprise Resource Planning) Software. Ask questions regarding the ERP you are using to manage the management of your eStore.
If the applicant succeeds in answering these questions, it's an additional benefit to you.
In addition, the e-commerce assistant should have a good understanding of various Tools for managing ERP.
Test their adaptability
A professional in SEO for e-commerce should be able to comprehend the information they are exposed to. There are lots to consider when managing an online retailer.
In addition, they should be able to keep up with new research and rules.
Virtual assistants must also be proficient in the field of SEO. The basics of optimization can be a huge help in the writing of descriptions of products. SEO-friendly descriptions will help the store to stand out in the marketplace.
It is possible to look through their portfolio to determine whether a specific application from the SEO agency has the capacity to learn and take in more.
The benefits of eCommerce virtual assistant services
Virtual assistants for eCommerce can bring positive benefits to businesses. However, to reap the benefits, it is essential to find a skilled source.
ECommerce stores and management of sales are both routine processes. The hiring of a virtual Assistant can ease the burden of complex tasks, increase efficiency and cut down on workload in the near future.
Thus, sellers need to know how to effectively utilize resources prior to making the decision to hire offshore partners.
What are the advantages of employing eCommerce virtual assistant services
Efficient management of stores
Virtual assistants promise several unique benefits. We manage an eCommerce store efficiently by sorting and arranging the items. Also responsible for discounts or special offers in accordance with the request of the customer.
They manage the inventory by providing essential product updates on stock and logistics. They offer crucial technical assistance to manage various eCommerce platforms such as Magento, Shopify, BigCommerce, X-cart, WooCommerce many more.
Management of orders
Management of orders requires a lot of effort and time. Although the process appears easy, it requires skills to manage it. eCommerce assistants handle order management by preparing monthly reports.
With the help of knowledgeable virtual assistants, you'll be simple to manage the orders and reports. When you're not able to have a dedicated in-house team, you might consider outsourcing or hiring virtual assistants.
Management of social media
Everybody is using social media, and your company is as well. The social platform is an effective method to connect with your customers.
Additionally, social media platforms can help to increase the visibility of your brand.
An eCommerce assistant assists you in developing as well as managing your social media sites. These platforms comprise; Facebook, Instagram, Twitter, Youtube, and more.
They manage everything from daily posting to answering questions from customers.
Management of Facebook and Twitter accounts can be simple with virtual assistants to e-commerce.
Customer retention assistants
Purchases are a great method of earning money.
If a client decides to call you for help, and you're unable to respond in time, you might be unable to complete the deal. The entire process could be slow.
Therefore, you need to monitor each aspect of sales in order to identify the gaps.
Customers must be maintained and make money. An effective customer retention tool can help you retain customers and boost sales.
Customer Service Specialist
Ineffective customer service decreases the value of happy customers. You know the importance of your customers. They do more than just generate profits but also provide you with the possibility of growing. A solid business review is far more crucial than any other physical asset.
Customer benefit specialists can help you get good business feedback online. They're there to give the customer the kind of service they deserve.
Content creation of high-quality quality
How can we draw visitors to our site?
A custom content writing service can help you enhance your sales strategy to ensure the best results in a timely manner.
When customers read your most informative product descriptions, They quickly grasp the information and buy. This increases the likelihood of increasing your sales.
Digital marketing services
Online sellers require a strong strategic digital strategy. It doesn't matter if it's an SME or a big company.
We need an effective digital marketing plan. They can help you implement the most effective digital marketing plan.
Virtual eCommerce assistants can provide the most promising benefits via special SEO services.
Managing multi-vendor e-commerce marketplace
If you have an online shop, selling your items on marketplaces with multiple vendors like eBay and Amazon is a good idea.
They will manage your multi-vendor online marketplace, from account setup to the creation of your product's page.
In addition to adding information about the product or images, they also manage refund returns, as well as other activities on the dashboard. Businesses can anticipate completing all tasks when they hire professionals from virtual assistant firms.
Demand analysis
The demand for specific products could increase or decrease. It reveals the current trend.
Therefore, it is important to study the trends and pay attention to inventory management.
They conduct thorough market research and determine the market need. They have the expertise to run the store effectively.
Pricing and payments
When pricing products, be sure you satisfy your customers.
Control the price, update discounts, coupons, and other aspects to outdo your competition.
Virtual assistants to e-commerce review online stores and suggests the best pricing for your items.
Why do you need to hire eCommerce virtual assistant services to run your online store?
E-commerce changed the way we do business. With more businesses shifting their strategies to customers and e-commerce is expected to continue its existence.
To stay competitive, you should make the most of your time with virtual assistants in your online business. The demands on our customers are growing every day.
Customers are now more dependent on services that are convenient to ensure minimal interactions and provide maximum comfort.
Additionally, the number of customers has rapidly shifted to subscriptions.
They are experts in assisting with various eCommerce tasks. Additionally, they handle special and administrative tasks. To cut down on workload, business owners employ such experts.
Therefore, hiring full-time assistants from their employees is a good solution for businesses that sell online.
Allow them to assist your store's online presence with the most effective strategies.
Administrative tasks
Public relations
Copywriting
Marketing and other tasks that are related to an eCommerce company.
Additionally, they come up with innovative concepts that can benefit your business over the long term. Virtual assistants for eCommerce ensure your business is productive by providing continuous support via virtual technology!
Frequently Answered Questions
What is an assistant to e-commerce help your company?
E-commerce assistants can provide backend support as well as assist in establishing a strategy without exceeding your spending. They are reliable, trustworthy, and committed e-commerce specialists who can assist your business in developing and growing.
2. What is the duration of my eCommerce virtual assistant services be working for?
Based on the amount of work you do and your needs, you can sign up for either a 4-hour or eight-hour plan. These subscriptions can be easily modified at a later date.
3. What happens if my e-commerce assistant is not available?
Although it is highly likely that your e-commerce specialist will be unavailable without notice, unexpected events are inevitable. This is why we offer a no-questions-asked immediate replacement policy if your primary assistant isn't available to work.
Want to scale your business? Hire an e-commerce assistant now!
There's been a major shift towards online retail in recent times, and you're not getting the best deal If you're not onto the bandwagon of e-commerce.
An eCommerce virtual assistant services the thing you require to set up and manage your e-commerce company and expand your business rapidly. This is how a successful business functions.
When you have the right assistance and support, you will be able to grow exponentially!
Contact us today to arrange for your complimentary consultation phone call using Wishup to get an assistant for e-commerce virtualization.