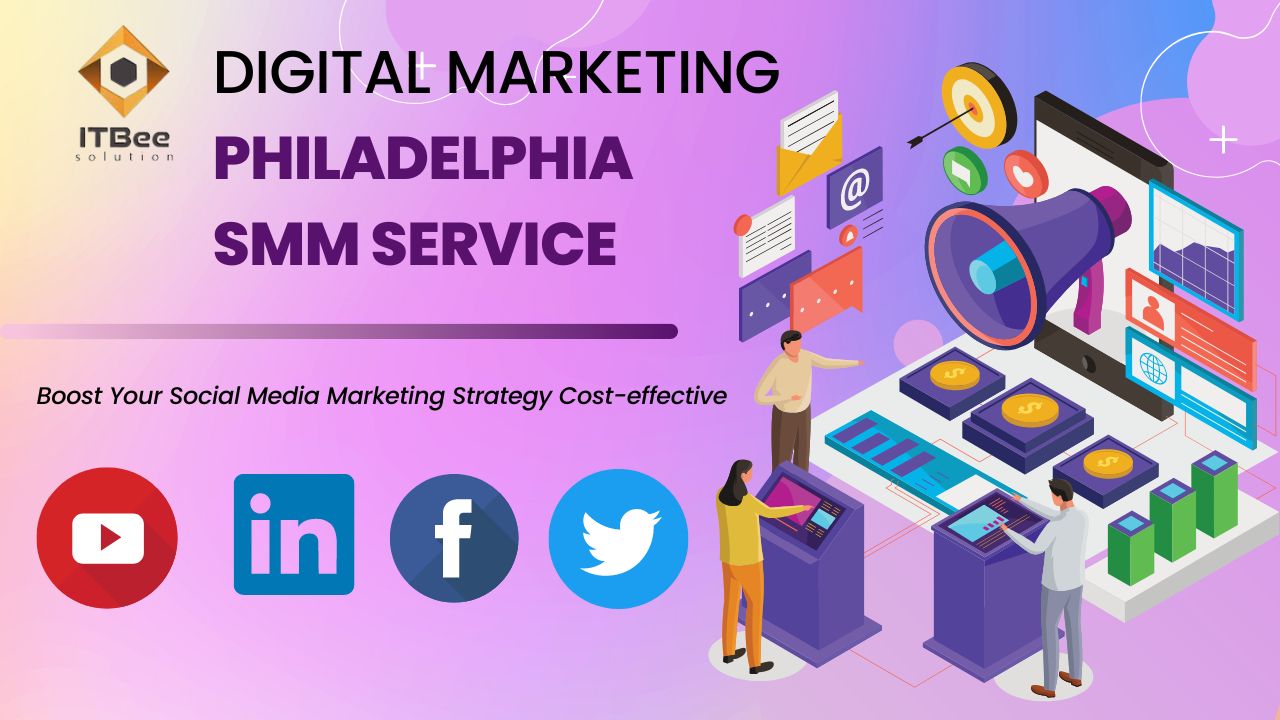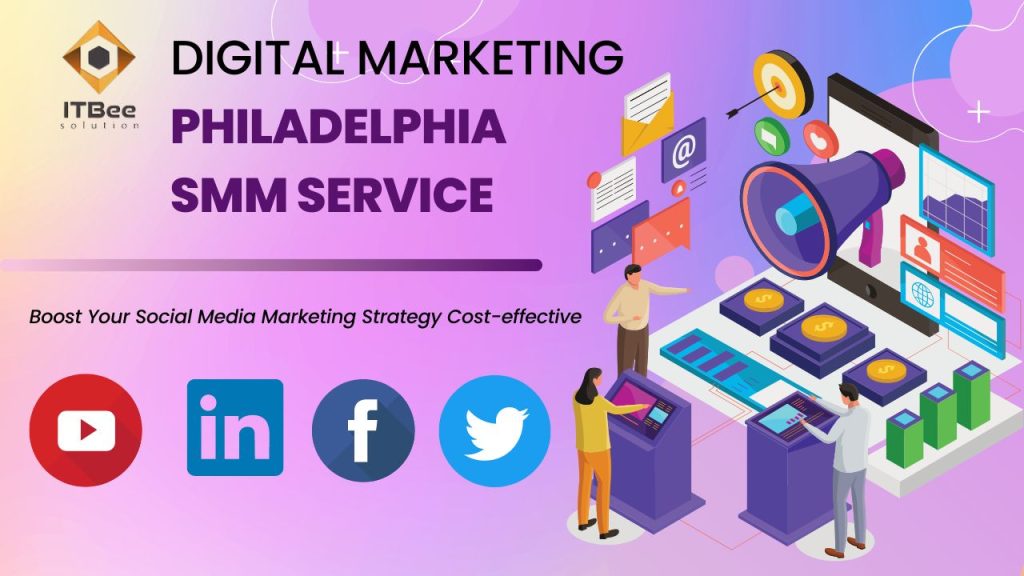 9 Simple Ways to Boost Your Social Media Marketing Strategy
Social Media Marketing is a huge business opportunity that you should take advantage of. It makes it easy for people to spread the word about your mission and product.
1. According to a study by Forrester Research, social media marketing will be worth $210 billion by 2021.
2. Social media is effective because it allows businesses to connect with customers and potential customers.
3. Social media can be used to build relationships with customers, develop customer loyalty, and track customer interactions.
4. Social media marketing is important for businesses of all sizes because it can help them to connect with more people and grow their customer base.
There are many benefits to social media marketing for established and startup brands. Regularly updating your social media marketing strategy;
Get lead to better SEO
Increased traffic
Brand loyalty
Higher customer satisfaction
and many other benefits
Social media is becoming more competitive every day. Keep your potential customers from being lost by your competitors. Your business will grow faster if you get started early.
1. Increased brand awareness most Important Part of Social Media Marketing
Social media can use to boost your business visibility. It is an easy and lucrative way to market your company. Start by creating a social media profile for your company and networking with others. A social media strategy can help increase brand recognition.
Over 91% of marketers reported that social media marketing had significantly improved brand visibility and user experience by spending just a few hours each week. A social media page can be a massive asset to your business. Regular use can help you reach a large audience quickly.
2. Cost-effective
Social media marketing can be the most cost-effective advertising strategy. Signing up and creating an account is accessible on almost all social media platforms.
If you decide to use paid social media advertising, you should always start small to see what to expect. It is important to be cost-effective as it allows you to achieve a higher RIO return on your investment.
And can keep more money for marketing and business payments. You can increase conversion rates by investing time and money. Ultimately, you will get a return on investment for the money you originally invested.
3. Engage your customers.
Social media can be a great way to interact and engage with customers. Your chances of converting customers are more significant. Suppose you communicate more with them. You can establish two-way communication with your target audience to ensure their needs are understood and their interests quickly met.
Communication and customer engagement are great ways to grab their attention and communicate your brand message. Your brand will be more visible and established in no time.
4. Loyalty to brands is improved.
Your customers will find you more manageable if you are active in social media marketing. You are more likely to increase customer loyalty and retention by connecting with customers via social media. A business's primary goal is to build a loyal customer base. Customer satisfaction and brand loyalty often go hand-in-hand.
Engaging with customers constantly and building a relationship with them is essential.
Social media marketing is more than just a way to introduce your product. It is also an excellent platform for promoting campaigns.
Customers see these platforms as service channels that allow them to communicate directly with the business.
5. Healthier customer satisfaction
Social media is a critical component of networking and communication platforms. These platforms can help you to create a voice for your company and improve the brand's image.
Customers love that they get a modified reply to comments they leave on your page rather than a generic message.
Brands that value their customers take the time to write a personal statement that is positive and recognizable.
6. Marketplace awareness best impact Social Media Marketing
Marketplace awareness is a great way to discover the needs and wants of your customers rather than directly communicating with them. That is the most significant advantage of social media. You can observe the activities of your profile and see what customers think.
Social media can use as a complement to your industry research. You can use other tools to study the demographics of your customers once you have a large following.
7. Increase brand authority With Social Media Marketing Strategy
Your business's brand loyalty and customer satisfaction are essential to make it more successful.
However, communication is vital. Customers will be more likely to trust your company if they see you posting on social media. Interacting with customers regularly shows that you care about them.
Once you have a few happy customers who speak out about their positive experience with your product or service, you can let genuine customers advertise for you.
8. Traffic increases Exclusive way Social Media Marketing
Social media has the added benefit of increasing your website traffic. Social media users have a reason for clicking through to your site if you share your content. You will get more traffic to your website if you post quality content on social media.
9. Enhanced SEO rankings
Social media increasingly influences rankings. Search Engine Optimization (SEO) requirements have changed over time to ensure a scale. Optimizing your website is not enough. Regularly updating your blog and site are also important.
Social media sharing by businesses signals to search engines that your brand's credibility, integrity, and constancy are being displayed.
Social media benefits for businesses following
Attract customers
Gather customer feedback
Build customer loyalty
Expand your market reach to international markets. Market research is a great way to reduce marketing costs. You can increase revenue by advertising and building customer networks.
Social media helps increase brand awareness. SCORE data shows that 77% of small businesses use Instagram to increase brand awareness, customer service, and revenue.
Metadata shows that 83% of Instagram users have discovered new brands through the platform.
What are the Excellent Benefits of Social Media Marketing?
Social networking services can help young people find other people with similar interests. These services can use to introduce young people and increase their understanding of their current interests.
Five reasons why businesses use Social Media Marketing?
These are the top 5 reasons your business should use social media.
It increased brand awareness
It should take little to grow your business's visibility, especially considering social media's power
Cost-effective
Engage Your Customers
Brand loyalty
Improved Customer Satisfaction
What makes social media so important? and What are the advantages of Social Media Marketing?
Billions of people worldwide use social media to communicate and make connections. Social media is a way to connect with family and friends, share information, discover new things, explore your interests, and entertain yourself.
How does social media help your business grow?
Social media has a 100% higher lead-to-close rate than outbound marketing. 66% of marketers who spend at least 6 hours per week on social media have received more leads. 70% of marketers who market to businesses have found customers via Facebook.
What is the social impact on a business?
All the social effects a business has on people: Every company, no matter how small or large, has the potential to influence society positively. Companies need to impact the locality and community they operate.
Multiple studies have shown a strong connection between social media use and a higher risk of depression, anxiety, loneliness, and self-harm. Social media may promote negative experiences like feeling inadequate about yourself or your appearance.
Pros & Cons of Social Media Marketing Strategy
10 Pros of Social Media Marketing Business
1. Be positive and go out there!
2. Get in touch with students from other educational systems
3. Connect with your family/friends/new friends to make new friends/communicate or reconnect with them
4. Surveys are a great way to get different opinions
5. Make a name for yourself/build a fanbase
You can help someone with any issue on a blog by expressing your opinion. You don't have to send something by mail and wait for it to arrive or pay to post it.
Instead, you can upload it online, which will be sent to you in a few seconds. You can connect with people through social media that share your interests.
6. In 2006, 60 million Americans got help from their social networks with significant life issues such as changing jobs, moving to a new area, purchasing a car, or caring for someone ill.
According to these people, social networking sites allowed them to connect with experts and friends who helped them make decisions.
7. Social networking sites allow people to connect with others who share similar interests. Make an impact by helping with natural disasters or raising awareness.
8. Social media sites have expanded beyond a general purpose to include more specific applications that can benefit society. Use sites to treat life-altering conditions like;
Alcoholism
Drug addiction
Weight loss
Advertise yourself and your brand
9. More than 59% of students with internet access report using social networking sites for educational discussions, including college planning and career, and 50% to talk about school assignments.
10. You can blog about your opinions and express yourself non-violently
Colleges may be interested in you if you post videos on social media about sports. Convenience (mass invite online to events)
10 Cons of Social Media Marketing Business Strategy
1. Posting inappropriate statuses/pictures
2. Making people feel bad about their self-worth
4. Hacking into profiles and posting as they
5. Gossip/spread rumors
6. Social networking sites can lead to personality and brain disorders in children. These include;
7. People being slain impact business Strategy.
8. Social networking sites can't verify that people are honest, which makes them vulnerable to being contacted by online predators. Twitter doesn't require you to use an authentic persona, but Facebook requires you to use something that sounds at least like one.
Advertise yourself and your brand
9. People can access your private information if you don't publicize your profile.
10. Create a blog that ridicules others.
Conclusion about Social Media Marketing in Business
Social Media Marketing is important for businesses for a few reasons. First, it allows customers and clients to connect with the business in a way that was not possible before.
Second, social media platforms provide businesses with a way to measure the success of their campaigns and adjust their strategies accordingly.
Third, social media can help build brand awareness and create trust between the business and its customers.
Finally, social media can serve as a powerful tool for recruiting new employees or promoting products.
Social media marketing is important for any business. To ensure successful social media marketing, businesses should be aware of the factors that influence their success and work to balance these against their goals.
So, if you're looking to invest in social media marketing, make sure you know the Pros and Cons before making any decisions. Having any Suggestions or Queries? Feel free to Contact Us, We are Waiting.