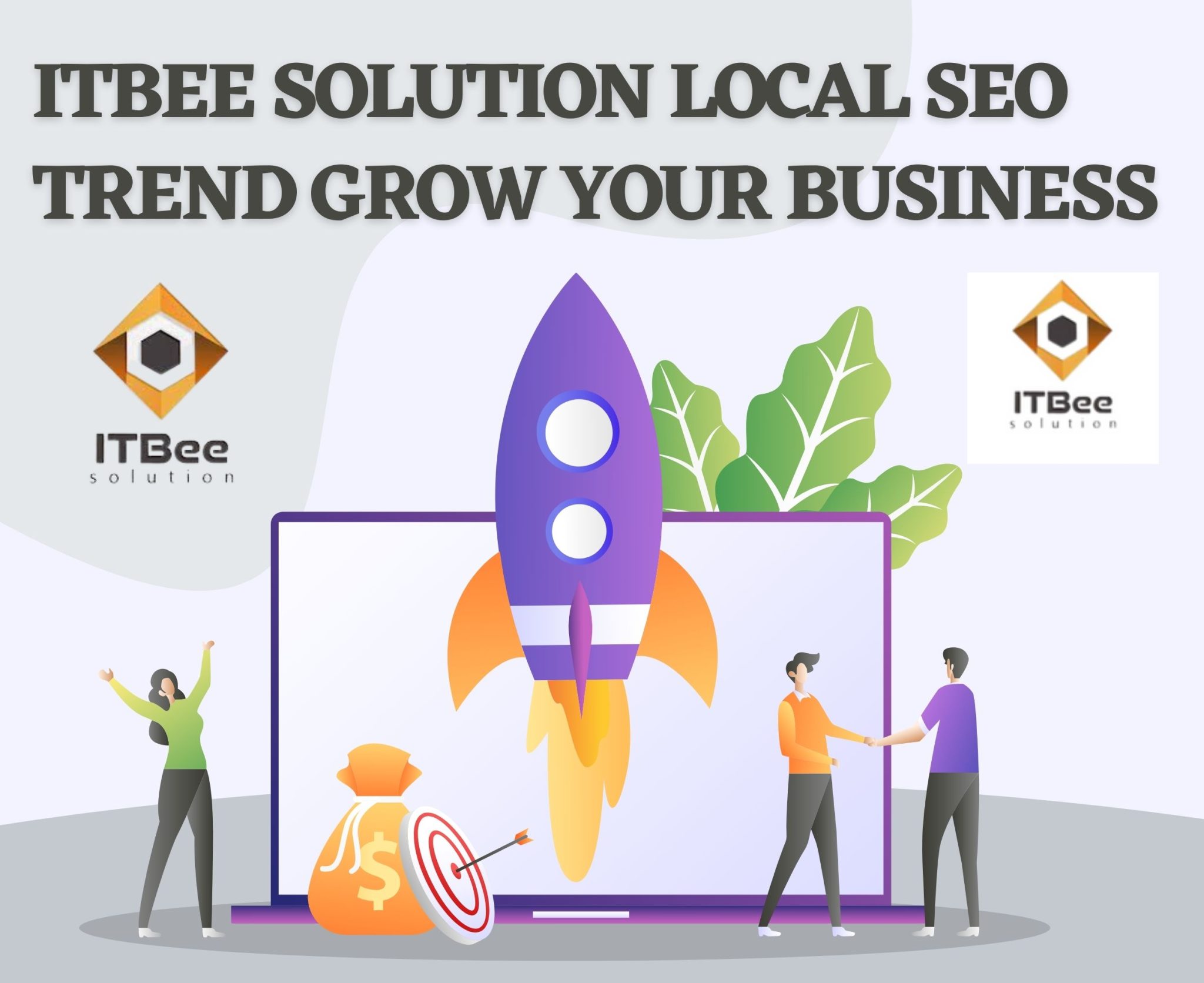 Latest SEO Trends about Local SEO Forecasts; You Should Be Thinking About Futures
Local SEO Trends In the past, you may have heard someone say SEO was dead.
People begin saying similar things when search engines alter their algorithms or how they rank and index websites.
Although SEO has seen a significant change in the last couple of years, it's not gone.
It's just a matter of doing different things to increase SEO.
SEO is an ever-changing field
According to its history and recent SEO developments, development, growth, and best practices are changing with time.
Everyone has tried to create many hyperlinks on other websites. The future may consist of SEO focused on different areas.
If you're thinking about what you can do to improve SEO in 2023 and what strategies will work, take a look. 
We will examine various on- and off-site elements to help your site become prominent online.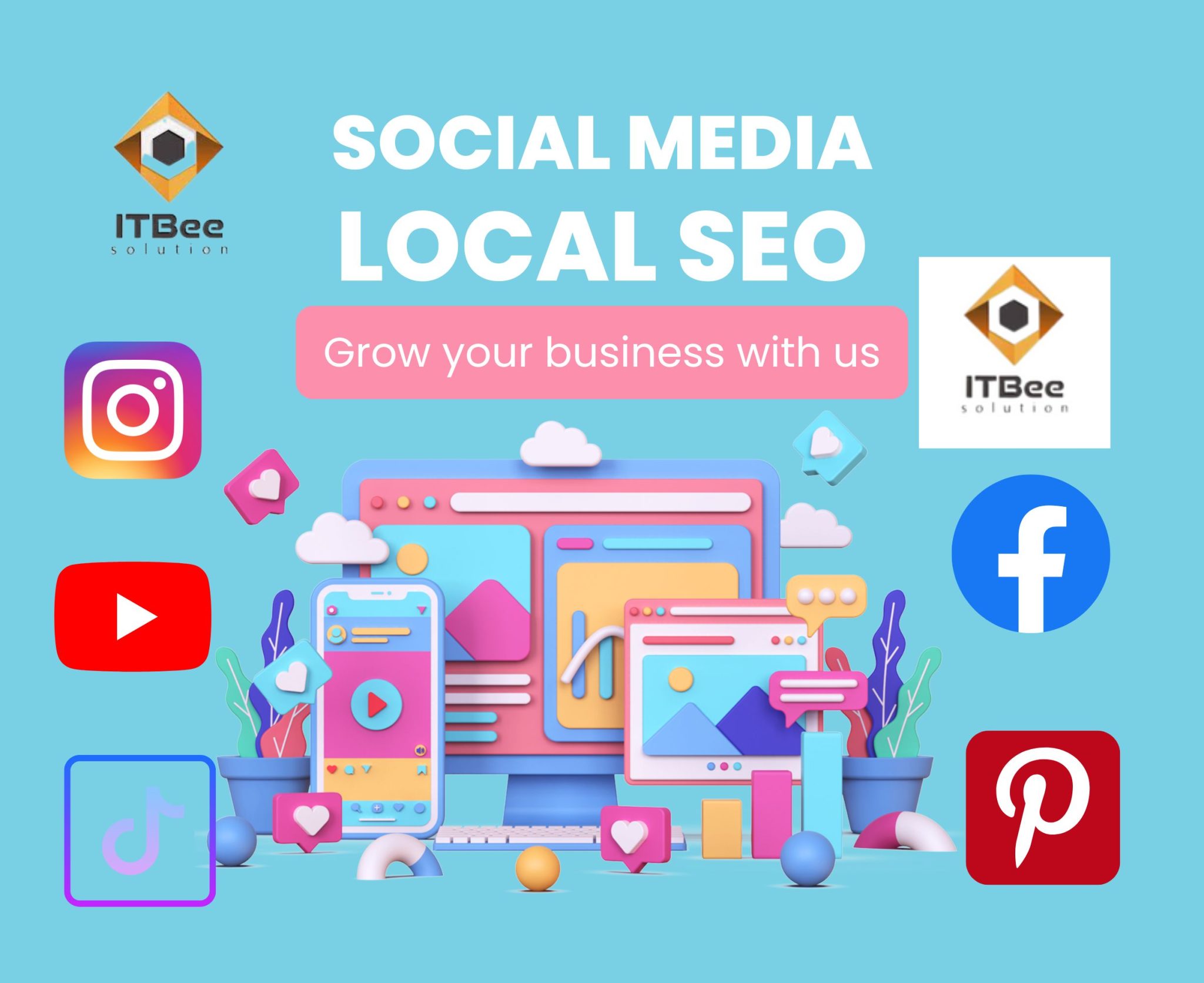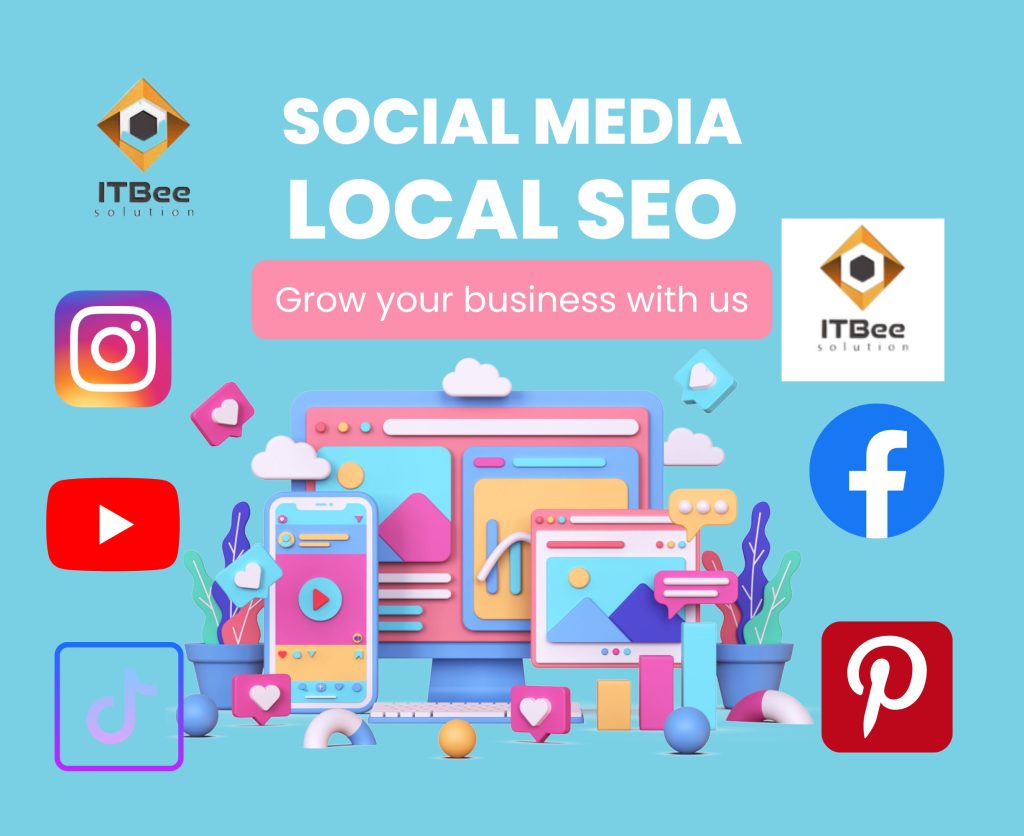 What Are The Local SEO Trends For 2023?
SEO is the abbreviation for "search engine optimization."
It's a long-term marketing technique that boosts a website's visibility in organic searches within Google and other search engines.
The principal goal of SEO is to help the website appear higher on the SERPs (search engine results pages).
SEO experts consider how search algorithms function and what users will likely look for to achieve the goal. SEO also takes into account technical factors such as:
Site design
Sitemaps
Page Speed
Search Console Setup
Analytics Setup
Meta tags
These factors make your website SEO-friendly and more appealing to prospective clients. SEO requires patience and time, but it's worthwhile over the long term as it can give you an advantage over your competitors.
Suppose you're looking for one of the best SEO and digital marketing solutions.
In that case, ITBee Solution Philadelphia is one of the most effective e-commerce solutions and digital marketing complete packages in the area.
For the most recent update solutions and suggestions, we offer world-class expertise, team support, and rapid assistance.
After all, if you end our service, we'll send you an Update Report every month!
Cool! Below, we attempt to discuss the upcoming marketing trends that may change in the near future.
SERP Optimization for Brands
Brand SERP optimization, also known as brand SEO, refers to optimizing the search engine results for a brand's page.
Brand SEO improves the visibility and rank of a company's search results pages. It makes it easier for potential and existing customers to find the brand's name online.
It's an essential part of any strategy for digital advertising. By optimizing the SERP of a brand's website, companies can boost their leads, website traffic, and conversions.
It is a long-term approach to digital marketing that must be ongoing and evolving.
Because Google's algorithms are constantly evolving, brand SEO strategies must update to keep pace with the most recent trends and updates.
Brand SEO is crucial in any marketing strategy and deserves time and attention.
We will discuss some of the top SEO and local trends for 2023. We will also give tips to help you adjust your SEO strategies to keep you ahead of your competitors.
The 7 Most Important SEO Trends to Watch in 2023:
Local SEO
SERP Optimization for Brands
Long-Form Content
Use featured snippets
SEO for Video Content
Image Optimization
Keyword Research
Local SEO Trends: Futures Predicted
It optimizes your web content to appear higher in search results for searches relevant to your business. These queries include a geographic area.
Local SEO is essential as it lets you get in touch with potential customers looking for similar businesses within your local area.
It's also a great option to boost exposure for your company and attract new customers.
There are numerous options to make your site more optimized for Local SEO Trends, such as:
Make sure your business is listed in directories
Bing Places
Optimizing your site's content to be local-specific
Constructing references (mentions of your company's name and address on different websites)
Local SEO Trends are a crucial element of any small business's marketing strategy.
It is a great instrument to bring more customers to your site. Optimize your local SEO to gain more great local business.
Keyword research
Keyword research differs from before since Google has added various elements to its search results, including local parks, shopping, featured snippets, and other things.
That led to lower CTRs for sites at the top of the SERP since users' attention is directed to these results.
That led to marketing professionals shifting their focus away from the top positions in search results and shifting to an entirely new approach in the field of keyword optimization, namely SEO marketing.
This kind of optimization for keywords is to optimize content to ensure that they appear in different search results, including top videos, stories, "people also ask," and images.
2. The design will continue to be relevant
Optimization of the web page is a broad term that covers aspects of design relevant to the front ends and technical aspects in the back.
In this section, we'll concentrate on front-end elements first. In the next section, we will get to the latter.
Today, design plays an essential role in the user experience. It is what users feel. They need help to see the gorgeous back-end structure of the website. 
They interact through the interface and interact with you through the user experience that you have created for them.
We have already talked about what should be relevant and valuable information. The design is what holds the information.
There is no one solution to creating an appealing website. However, there are many tools you can use, like:
3. Local SEO Trends for Beyond the traditional ways of link-building
Please get it right! Link-building remains a valuable source of SEO. It's among the top three ranking factors.
However, its golden era is now over. Now numerous nuances make the ultimate goal of SEO a significant no-no.
In the golden days of link-building, SEO professionals smeared their websites with random directories (Core DNA, the year 2020), and it worked. It needs to be fixed nowadays.
According to BACKLINKO, the credibility of the site that links to you is the thing that matters the most (Backlinko 2020). An item or web page will rank higher if credible sources connect with it more prominently. 
Therefore, you'll be more successful in having a handful of significant websites link to you than several smaller blogs with less authority.
It would help if you weren't wasting time negotiating deals with less authoritative websites with no more than the tiniest authority on the subject.
Relevance is crucial in this case. The theme of the linked site should be in line with your own.
So, it recommends searching for a handful of trusted sites that matter the most when linking.
The quality of the site, not its quantity, is the primary goal of the game of building links.
4. People are taking robots for granted
In the past, SEO professionals wrote for search engines by themselves. Writing for humans came second (Core DNA 2020). Google got ahead, and now search results provide websites focused on individuals.
As consumers, this is great. That is a great thing for consumers. But, if you get involved in SEO for a long time, you must get caught up. In particular, Google, or any other search engine, delivers relevant search results to its users.
Naturally, you must also So, when you create material to rank on the web, you should ensure it is helpful information.
Let's stop writing for search engines only and begin writing for the people we want to reach.  A balanced approach is possible because we have seen several websites do it.
It's just a matter of putting in a significant amount of work to write and test various combinations of items.
5. Original content
Google's Penguin algorithm regarding EAT was recently updated. Content isn't an option but a necessity in SEO.
The content landscape has undergone several modifications that the industry quickly adapts to.
First, interactive images are expected to continue to dominate websites. That is evident in the increasing popularity of social networks and streaming video platforms.
Another trend is the demand to create more targeted content. Both creators and marketers have acknowledged this trend of creating high-quality content.
The majority of content marketers who are successful prioritize their customers' needs above advertising requirements.
6. Long-form content is a way to increase SERPs
Long-form content can continue to be your favorite. This type of content can bring constant traffic to websites that want to develop this type of content.
Its discovery gets the most organic traffic. They generate 3 times the amount of traffic as the average length of their content.
The longer-form content takes readers longer to digest, and we know the consequences when visitors stay longer on a website.
Google will send them more traffic through its rankings in search results.
7. Supercharge the video through Local SEO Trends
YouTube is the world's second-largest engine and has a valid reason (Search Engine Journal, 2018).
We can stream videos, chat with others, and even interact with the creators. In 2017, YouTube had already accumulated 1.5 billion views within a month.
When viewing YouTube content, users must sign in using their Google account.
Therefore, millions more people are likely to use the site each month! Video marketing has become the most popular choice for companies. It assists them in obtaining more figures for important KPIs such as views, sessions, and engagement.
In November 2018, 56% of companies were hosting webcasts.
52% have put out demos of their products, and 47% have produced videos for their products using the site.
If you still need to make videos for consumption by consumers, you should begin now. In addition, making yourself more visible to potential customers on YouTube is something SEO can help with locally.
In addition, this can be the same on Facebook and Instagram.
Local SEO Trends The Rise of Non-Google Search Engines
Since the beginning of this article's Last Quarter, 2022, we've been talking about Google, Google, and Google, which is a good thing.
Google is the most popular search engine at the moment and has a powerful claim to the top spot.
However, it is not the only one. We're not suggesting that you must spend resources and time to complete an entire portion of your SEO work for Bing, DuckDuckGo, and Yahoo.
We should be aware that people browse other sites for relevant content, such as:
As a result, you should ensure that your SEO strategy is solely focused on Google.
Of course, Google should play a significant role, but you should concentrate on other and even more specific alternatives.
If you manage an international business, it is impossible to overlook sites as large as Amazon or Facebook. That is even more true in the case of a local or regional operation.
If you're the latter, you need these "secondary search engines" to link to your site, increasing traffic and conversion opportunities.
Assume you are in one of the latter. In that case, you need to eliminate the global SEO battle for Google search results and concentrate on your local customers.
Be aware that the desire to achieve the top spot can be extremely unhealthy. Everyone should return to our channels for marketing and decide what is suitable for our industry.
Local SEO Trends is receiving a booming voice. SEO is getting fair treatment
What we need to know about vocal search is that it employs different phrases than text searches. Most people use a "conversational" tone when doing a voice search.
For searches using text, in the sense that we have developed abilities to translate our ideas into "computer language" queries.
Three data points are used to search using voice Neil Patel n.d.
22% of people who ask voice queries are seeking local responses that are provided by local content
50% of local mobile searches conducted by consumers can lead to a shopping trip in the course of a day
71% of people aged 18-29 living in the U.S. use mobile personal assistants
So, ensuring that your local content is up and your SEO is on track is essential. That will require technical work, such as getting your listings correct in Google or other major search engines (and applications).
In addition, you should increase your Google Knowledge Panel (Google, n.d.) game, as certain features influence local search results.
Significantly 49% of marketers think they can benefit from Knowledge Panel features like Google Posts and Q&A, which affect local rankings (HubSpot 2019, 2019). 
Therefore, it's better to follow this trend to make your website and business noticeable.
Additionally, worldwide sales of smart speakers have risen this year. That means that a lot of voice-based searches can be planned.
The top firm in shipping voice search devices is Amazon, using its Alexa-enabled devices. 
Therefore, it was recommended that you join the voice search trend sooner rather than later.
Conclusion on the ITBee Solution with Philadelphia Local SEO Services
Local SEO Trends are constantly changing and growing. What's effective today might not be effective in the future, and what was successful yesterday might not be efficient.
That is why it's crucial to keep abreast of recent SEO developments.